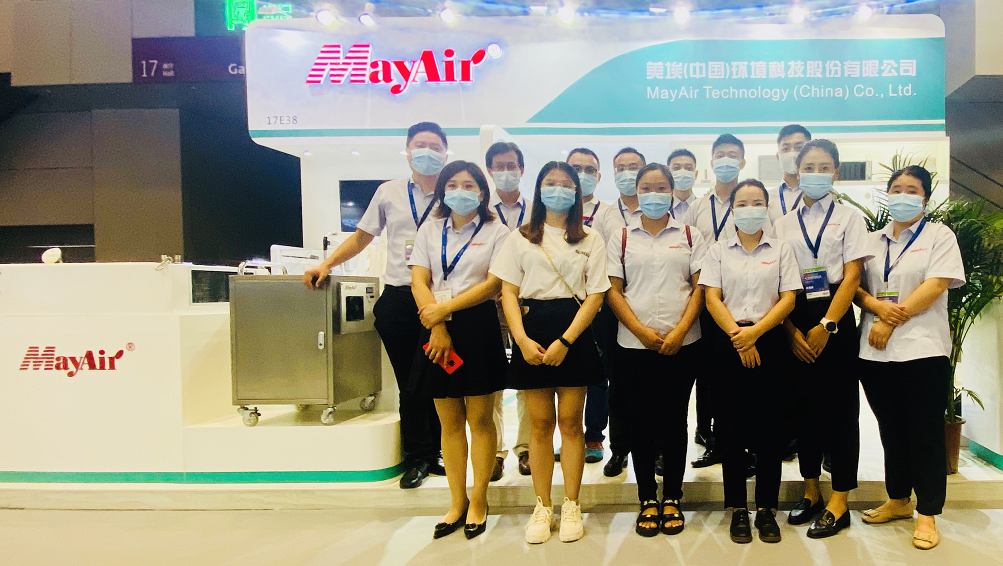 Shen Zhen, 21 September 2020 – The 21st National Hospital Construction Conference and China International Hospital Construction, Equipment and Management Exhibition came to an end in Shenzhen International Convention and Exhibition Center (Bao'an District).
With the theme of "Intelligent Integration · Diversified Development-Active Health Hospital Transformation and Construction Innovation", this conference was jointly organized by Zhuyitai, China Medical Equipment Association Hospital Construction and Equipment Branch and a number of authoritative institutions. Nearly 10,000 professionals Visitors will participate online and offline at the same time. As an exhibitor of this exhibition, MayAir Technology (China) Co., Ltd. concentrated on displaying its overall solutions and innovative practices in the field of medical purification.
At the same time, new products aimed at the negative pressure isolation area of the hospital debuted at the exhibition site, attracting many guests to stop and exchange, click on the video to learn about them. With the display of advanced intelligent equipment and professional technical explanations, MayAir has won unanimous praise from exhibitors from all over the world.
As a place to treat patients and save people, hospitals are the places with the most stringent requirements for environmental purification in civil buildings. MayAir has been committed to air purification for 20 years, and has different purification products for different functional areas of the hospital.